I almost made this response on the twitter but thought it should be more permanent.
Trying to figure out where to put a rail line in a city where you have lots of unmet transit demand and an inadequate funding stream to do everything you want to do? IE, neuropathist you live in the real world?
PUT YOUR RAIL LINE WHERE IT REQUIRES THE LEAST POSSIBLE OPERATING SUBSIDY.
It's just that simple.
Don't talk about disrupting traffic. Don't talk about TOD. Don't talk about bridges or tunnels.
If you put your rail line where it requires a very large operating subsidy, view you end up having to cut bus service to make up the budgetary impact. This is what Capital Metro had to do during the early days of the Red Line. Both the best 98x buses and the 9 bus were cancelled to make up for operating subsidy overruns from the Red Line. Only today is the operating subsidy anywhere close to the original budget (and it's still monstrously high – something like $20/ride). We'd have more buses running more routes today if the Red Line had never been built, ask in other words. The presence of the Red Line means fewer people have less transit today than they otherwise would have. This is how you can tell it was a BAD RAIL LINE.
If you put your rail line where it requires a very small operating subsidy (ideally less than existing bus service1, you end up having MORE money to spend on more buses elsewhere, or on the next rail line. The best way to find that corridor is to find a corridor where a ton of people ride the bus, and where research indicates even more people would ride the train (because it's more comfortable and reliable than the bus is today).
Anybody who wants to make it more complicated than that is trying to confuse you and get you to support a rail line that you should not support.
Hey, you ask. What about my second rail line?
Go back to the beginning of this post and repeat. The same, simple, formula works for every single rail line your city will ever build. Pick the corridor where the rail line will have the lowest possible operating subsidy. Rinse. Repeat.
Third rail line? Is it more complicated yet? NO. GO BACK TO THE BEGINNING OF THIS POST AGAIN.
Fourth? Fifth?
NO. NO. GO BACK TO THE BEGINNING. This simple process works for every rail line – it tells you which one you should do next.
This is how you build an actual network instead of a struggling disaster like we have in Austin. Again, anybody who tells you it's not this simple is trying to fool you into supporting something that's not in your best interest. They have ulterior motives, like, for instance, being on the board of a community college which took over a decaying mall ((Hello Highland Mall!). Or, for instance, not wanting to be politically embarassed about previous bad decisions (Hello Rapid Bus!). Or wanting to make a medical school look shinier (H
By the way, if you follow this process, you don't need to lie about your conversations with the Federal Transit Administration either. Hint.
Now I'm off to Germany. Where they actually use logic like the above. Which is why their rail networks actually, you know, work.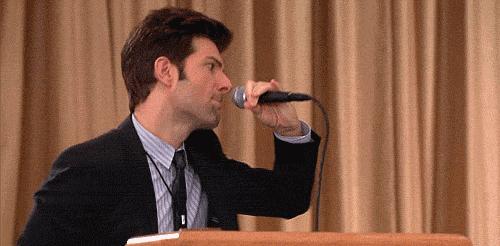 The week before last, sildenafil when I ripped one on the radio, I took hours off from work and family to go downtown to give a speech before the City Council in what was supposed to finally be the one and only chance to give meaningful public input on the Project Connect plan.
I had this outline ready to speak to – planned at a minimum of 3-6 minutes but expandable to the full 15 minutes that I apparently had to use thanks to others' donations.
As you probably know, at the last second, council voted 5-2 (at Mayor Leffingwell and Mike Martinez' seeming direction, with Councilmember Bill Spelman's vote in favor) to limit testimony. Roughly 2 hours of anti-plan testimony had been signed up by then and roughly 30 minutes of pro-plan testimony. Each side was given 30 minutes; and the anti-plan side ended up with more like 20 due to interference by Leffingwell.
As I was walking back from the podium after my abbreviated speech, Spelman called out from the dais something like "I don't remember seeing Mr. Dahmus or Mr. Morris at any CCAG meetings".
This was bullying, people. We already have a significant and obvious (and appropriate) power imbalance. But to make it worse by trying to color perception of my short speech by calling my credibility into question was beyond the pale.
As a matter of fact, I gave a speech at the November CCAG (again having to take hours off of work and family obligations) – and Spelman didn't hear that speech because he arrived late. And I know Scott Morris did so on at least one occasion as well. But this is also not the only time we've talked on this. His kid and my kid were in the same chess tournament last fall – and both Mr. Morris and myself talked with him at length on that occasion about our concerns.
After Spelman made that comment, I attempted to answer from the back of the room "I spoke in November" but was cut off by the mayor with "No speaking from the gallery". Mr. Spelman did not ask me a question; he just let the perception stand that I had shown up at the last second and had no idea what I was talking about when I said there were no true opportunities to shape the plan.
I gave Mr. Spelman more than a week to communicate with me (I emailed him, attached below). He has not done so. The only conclusion I can come to now is that despite his public image as the affable wonk, Bill Spelman is every bit the bully as the mayor has already proven himself to be.
Sent on June 27th, to no response:
This message is from Mike Dahmus. [ mike@dahmus.org ]
Mr. Spelman, Regarding last night's council meeting, I'm not sure you heard my response as the mayor immediately cut me off. I didn't find your comment appropriate but am not sure you even heard the answer either. In fact, I gave a speech at the November CCAG (to which you arrived late). Like most of the people in the true grassroots, I have to take time off from work to speak to you in virtually any venue. Despite this, I also participated 4 or 5 times in Project Connect events. Kyle Keahy and Scott Gross have spent enough time talking to me that they know me well by now. My comments about public involvement are from experience. I'd like to give you a short window to respond and correct this misunderstanding before I open up. I'm quite angry still about last night, and I want to make sure you're not included if you don't deserve to be. Please let me know soon. Thanks, Mike Dahmus mike@dahmus.org
It's July 9th. Nothing came back. I've waited long enough for an apology. Bill, you used to be one of my most admired Austin politicians, but at the end you were a bully. Austin deserved better than this.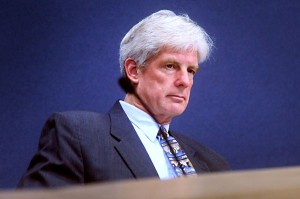 ---
One way you can tell whether your city is ready for rail at all is whether you can find a corridor where rail would lower the operating subsidy compared to existing bus service. If you have no such corridor, you might not be a good candidate for rail, yet! ↩